Simple Home Hacks to Save Money
July 7, 2020|Posted in: home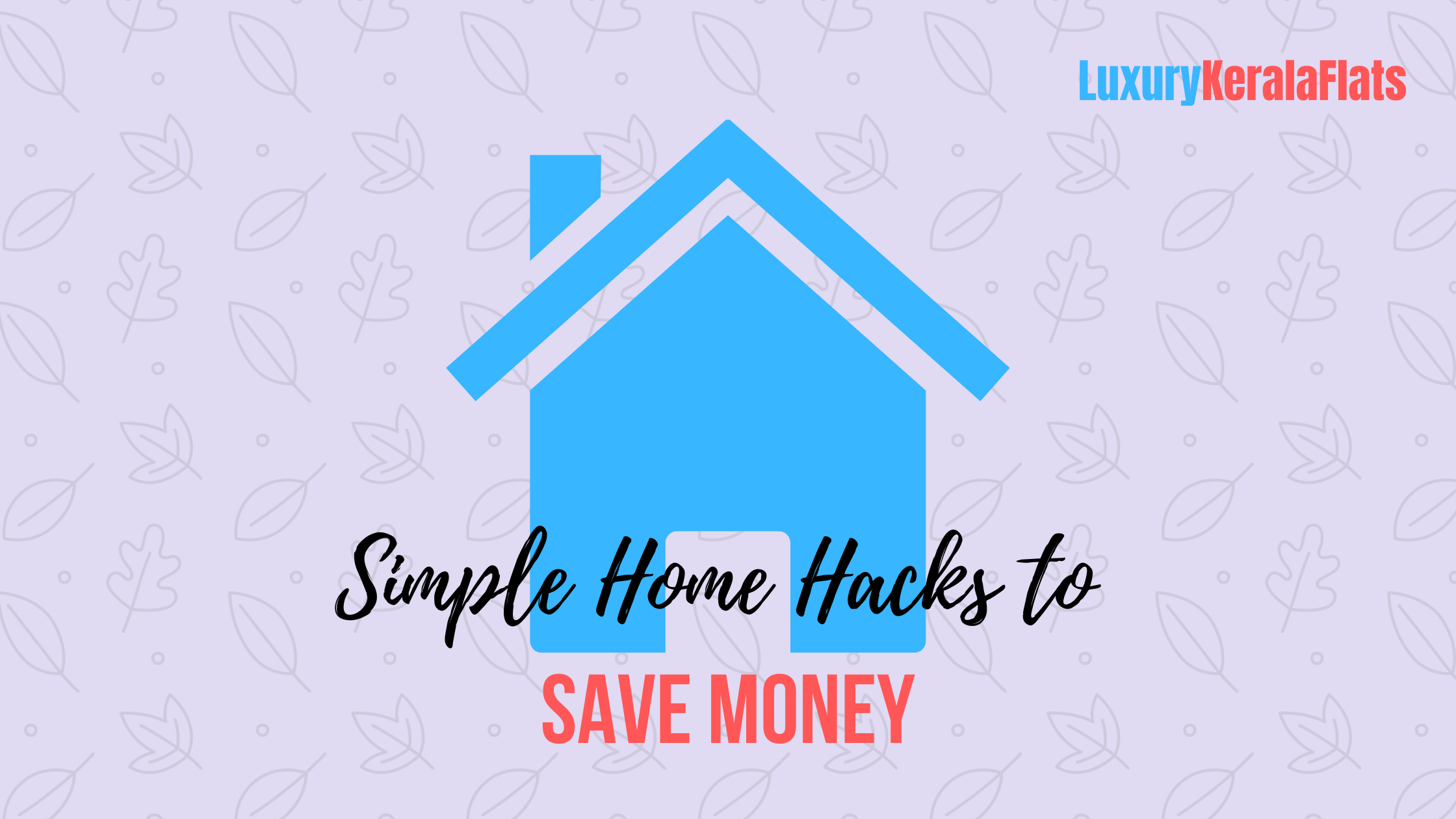 Saving money is always a wise decision! You need not worry over your investments, giving down payment for a home, children's education and more if you are in the habit of saving money. If you make small adjustments to your lifestyle, and avoid overpaying you can easily save more. We at luxurykeralaflats.com, the premier portal for looking up luxury flats for sale in Kerala, encourage everybody to save and invest more with these Simple Home hacks to save money!
Electricity Bill
Reduce your electricity bill in your flat in Kerala with these simple tricks. Try looking around and check places where you are wasting electricity. Don't leave your phone chargers in the socket after you're done charging or your water heater on throughout the day. Switch off the lights and fans when not in use.
Commuting expenses
Traveling to and back from work makes up a significant portion of the expense for most working people. When making a decision for buying a flat for sale in Kerala consider buying it near to your workplace. Using public transport instead of your own car or another good option is carpooling. For local trips for shopping, go walking and stay healthy.
Internet cost
You can save up a lot of money if you change your usage pattern like switching to a prepaid Internet connection. Postpaid connections often  lead to overuse. Also try to use WiFi wherever possible as Cellular data is more expensive than broadband.
Make Shopping Lists
Wherever you go shopping, prepare a shopping list and ensure you only buy what is on the list. It's possible to overspend in Supermarkets with the enticing offers in trend. 
Thrifty shopping online
With the competitive online prices on products, buying online can help you save you more money on shopping. Many discount coupons, cashback offers and vouchers are available on various online stores. Shopping using credit cards is another way of saving money. Also try to make use of online payment wallets.
Save Taxes
Consult a tax expert regarding your taxes. Chances are you might be paying more tax than you are liable for. You can try to invest in Provident funds, insurance, term deposits and many others to help you reduce your tax burden. 
Cook at home
In these times of the Coronavirus pandemic, eating out is considered not healthy. It is rather expensive too. As much as possible, cook your food at home. This will ensure you follow a healthy and hygienic diet and save you money as well.
Repair vs Replace
Try to maintain, service, and repair things in your flat in Kerala to make them last much longer. By simply extracting more use out of everyday products, you can save every year
Off-Season Shopping
Buying things when there isn't much demand for them is wise shopping! Try holding purchases for times when they aren't popular. 
To check out flats for sale in Kerala, luxurykeralaflats.com is the best real estate portal for you. Contact us today and get super deals!